Hong Kong is truly an amazing place—it's one of the world's greatest cities and boasts a unique "East meets West" culture. Wondering why this crowded, tiny city (we're 293 times smaller than Norway with 1.4 times the population) attracts millions of visitors every year? Or would you like to know a bit more about Hong Kong's culture before settling here? In either case, you've come to the right place. In this lesson from CantoneseClass101, we'll give you a practical overview of Cantonese culture, so read on!
Table of Contents
1. Core Values and Beliefs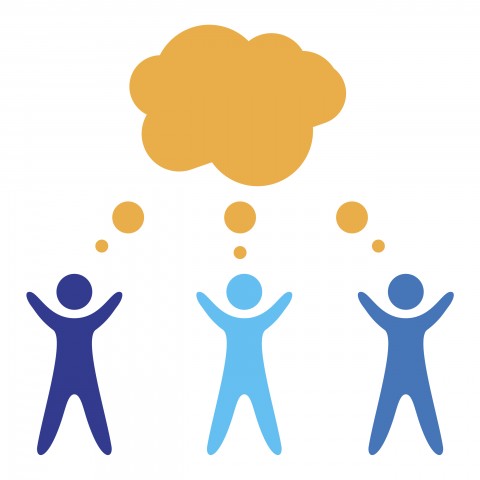 A key element in understanding the culture of Hong Kong is to become familiar with the values and beliefs of its people. In this section, we'll talk about what Hong Kongers believe and how this affects their daily lives.
A- The Harmony of East Meets West
A long-time entrepot and once a colony of the British empire, Hong Kong has a diverse mix of cultures that has fascinated travelers from around the globe. You can find people of all races and religions in Hong Kong, and they're all treated equally with respect. From Central Hong Kong to Chungking Mansion, you can see how people of different races interact, work together, and build friendships. We pride ourselves in our religious liberty, freedom of speech, and diversity. 
The interesting cultural dynamics behind Hong Kong's mixed culture scene is rare and worth experiencing yourself through traveling, working, and living in Hong Kong. The robust and cosmopolitan nightlife has also seduced the hearts of many foreigners and expats. Read more at CNN Travel and Time Out Hong Kong to see what our vibrant city has to offer. 
B- Family-Oriented
Even though many locals have adopted Western ways of living, Chinese concepts like "family solidarity" and "family glory" are still prevalent. It's also common for adults to live with their family or parents, partly due to the sky-rocketed property prices and rent, as well as the strong emphasis on family bonding in Hong Kong.
Many HongKongers live in nuclear families, usually with only one or two children, as most living spaces in Hong Kong are small. The traditional role of a mother is to take care of the family, though many HongKongers choose to hire a housemaid to carry out the domestic duties so that the mother can work full-time. 
In Cantonese family culture, age determines hierarchal seniority within a family. Everyone is expected to respect their elders in accordance with filial piety, a deeply rooted virtue in many Southeast Asian countries. HongKongers usually worship their ancestors at least twice a year, which stems from the belief that children are eternally indebted to their parents. This respect for seniority can also be observed through language; for example, the word "brother" can be further divided into the words "elder brother" and "younger brother."
2. Arts
Hong Kong is well-known for its various art forms, especially in regards to its film, music, and television industries. Many of these Cantonese popular culture items are also popular around the globe. Let's take a look!
A- Movie & Film
Jackie Chan, Bruce Lee, Stephen Chow… Even though Hong Kong is a really small city, it's given birth to quite a few good movies and movie stars!
The movie industry in Hong Kong has been one of the most successful worldwide, especially during the second half of the twentieth century. It remains prominent in Hong Kong despite a severe slump starting in the mid-1990s. Local martial artists and stars, such as Jackie Chan and Bruce Lee, are known globally. Many Hong Kong actors have transitioned to Hollywood over the years as well, including Chow Yun Fat and John Woo. Hong Kong cinema has also received international recognition through the work of director Wong Kar Wai, whose 2046 is one of the best films of the last ten years.
Our all-time favorite Cantonese movie: In the Mood for Love (2000). In the Mood for Love is arguably one of the best Hong Kong movies in centuries. Directed by the internationally renowned filmmaker Kar-Wai Wong, the movie paints the love story of two middle-aged Hong Kongers in the 1960s, starring the handsome Tony Leung Chiu-wai and the elegant Maggie Cheung Man-yuk. Both betrayed by their partners, the lonely next-door neighbors are eager to seek comfort in each other—but are hesitant to go further.
B- Music
Cantopop is a colloquialism for "Cantonese pop music" or "Hong Kong popular music." This well-loved gem of Hong Kong's pop culture is a strong representation of local Cantonese music. In addition to Cantopop, Hong Kongers also listen to Mandopop from Taiwan and China. Most artists are essentially multilingual these days and sing in both Cantonese and Mandarin.
One popular singer in recent years is Eason Chan Yik-Shun, a male singer from Hong Kong. He has been described as a blast of fresh air in the Hong Kong music scene, and his album U87 has been recommended by Time Magazine as one of the five best Asian albums worth buying.
C- Television
Hong Kong's main broadcast television stations include RTHK, HKOpenTV, ViuTV, and TVB. The last one, launched in 1967, is currently the most popular television station in Hong Kong and is known for having been Hong Kong's first commercial station that was free to air. Many Hong Kong households also use paid cable and satellite television. 
Soap operas, comedies, and variety shows produced in Hong Kong now reach mass audiences throughout the Chinese-speaking world. Many international and pan-Asian broadcasters (including News Corporation's STAR TV) are based in Hong Kong because of its position as a hub broadcaster. Hong Kong's terrestrial commercial TV networks are also making inroads into mainland China.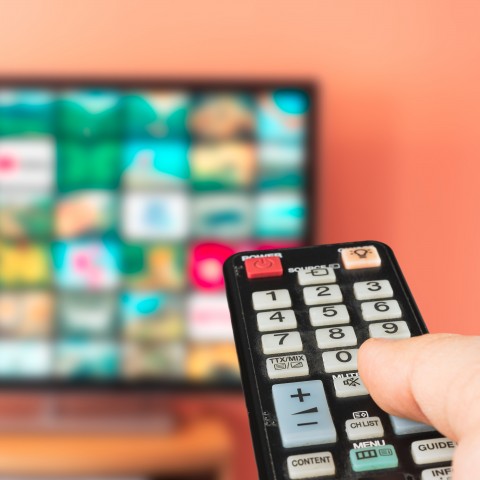 Recommended Cantonese TV show: Best Selling Secrets (2007).
This famous 364-episode sitcom series revolves around complex office and family politics amongst the characters. Wong Ka Nam, a smart and confident lady, left her son and husband behind for the States. After her husband died in an airplane crash in search of her, their son, Luk Chit, was taken into her mother-in-law's custody. 
Eighteen years have passed since then, and Ka Nam wants to see her son again. But she's forbidden by her mother-in-law, as Ka Nam was blamed for the death of her husband. Amusingly, Chit and Ka Nam soon become friends and colleagues. 
The story evolves and touches on the rivalry, friendship, and romance within the office and household.
3. Food
Hong Kong is a food paradise! Not only does it have the highest density of restaurants in the world and all types of international cuisines, but there's also a great variety of local dishes and mouth-watering delicacies worth trying. On top of the famous dim sum, other Cantonese foods and snacks like egg tart and fish balls are also too good to be missed.
Below are our top five picks for the best Cantonese dishes and snacks:
A- Dim Sum
The most famous Cantonese-style cuisine element has got to be dim sum!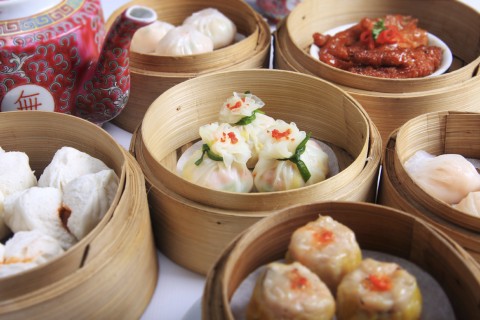 點心 (romanization: dim2 sam1)
In case you didn't know, dim sum refers to bite-sized portions of food served in small bamboo baskets or on a small plate. You need to visit a Cantonese teahouse in order to try dim sum dishes. In Hong Kong, we call the action of going to a Cantonese teahouse for dim sum 飲茶" (jam2 caa4), which means "drink tea," as Chinese tea is usually served with dim sum dishes.
B- Roasted Goose
燒鵝 (romanization: siu1 ngo2) – Photo by Simon Law, under CC BY-SA 2.0
Roasted goose is a type of siu mei (Cantonese-style Charcuterie). It has a crispy outer skin with moist meat inside. Coated with flavorful sauce, roasted goose has a unique barbecue flavor that will surely amaze you.
C- Clay Pot Rice
煲仔飯  (romanization: bou1 zai2 faan6)
Although this dish may look simple—steamed rice in a clay pot with toppings (and of course, a great sauce)—it's totally worth a try, especially for the slightly burnt rice at the bottom of the clay pot. Common toppings for clay pot rice include pork, chicken, beef, and Chinese sausages.
D- Wonton Noodles
雲吞麵  (romanization: wan4 tan1 min6) – Photo by Alpha, under CC BY-SA 2.0
Wontons are Chinese dumplings filled with shrimp or meat. Served with clear broth along with thin egg noodles, this common Hong Kong dish is a must-try. 
E- Egg Tarts
蛋撻  (romanization: daan6 taat1)
This delicious pastry is filled with sweet egg and best served hot. You can find egg tarts in both Cantonese teahouses and local bakeries.
4. Holidays
As a city where East meets West, we celebrate both Chinese and Western holidays. Here are our most celebrated holidays:
A- Chinese New Year
The Chinese New Year is the longest celebration on the Chinese calendar, lasting from the final day of the last month to the beginning of the Lantern Festival. During this holiday, it's common to gather with family, eat rice cakes, and give children red packets filled with money.
B- Christmas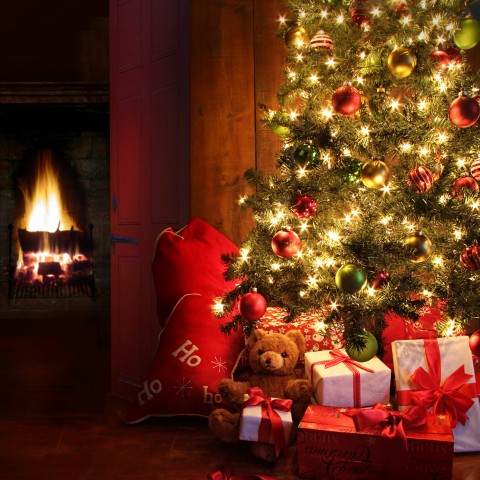 Christmas is celebrated as a major festival and public holiday in Hong Kong. It's also the best time to do some shopping with all the discounts the shops are offering!
C- Dragon Boat Festival
The Dragon Boat Festival takes place on the fifth day of the fifth month on the Chinese calendar. Its origins relate to the suicide of Qu Yuan in 278 BCE. He was a poet and statesman of the Chu Kingdom during the Warring States period. Traditionally, we eat rice dumplings on this date.
D- Mid-Autumn Festival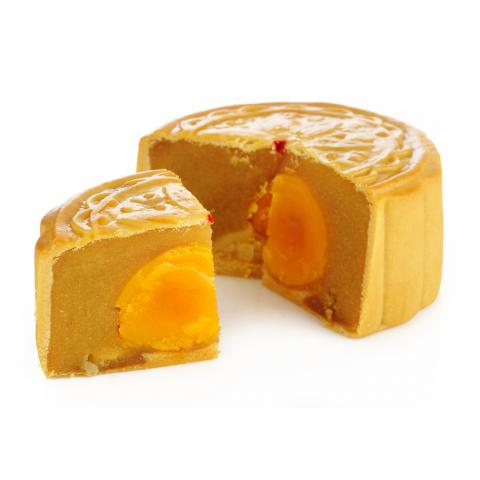 The Mid-Autumn Festival takes place on the fifteenth day of the eighth month of the Chinese calendar, during a full moon. It's the time to get some traditional mooncakes or snowy mooncakes!
5. Bonus: Our Everyday Lives
Fancy to learn more about how a local HongKonger lives? We've selected three Hong Kong culture facts to give you a better picture of what life in Hong Kong is like! 
A- Tai Chi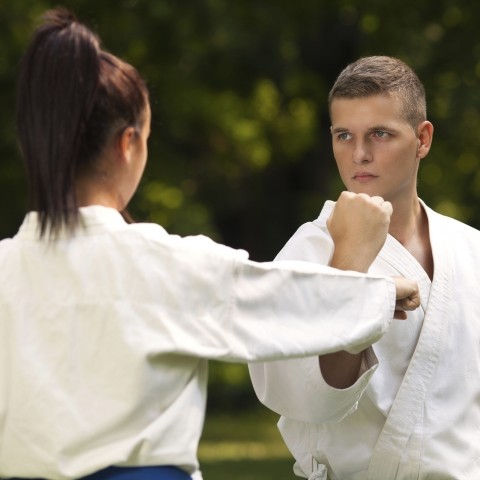 Tai Chi is considered an internal Chinese martial art. It's practiced for self defense as well as its potential health benefits. If you were to walk the streets or parks of Hong Kong in the morning, you would see a lot of elderly people doing Tai Chi. 
B- Traditional Chinese Medicine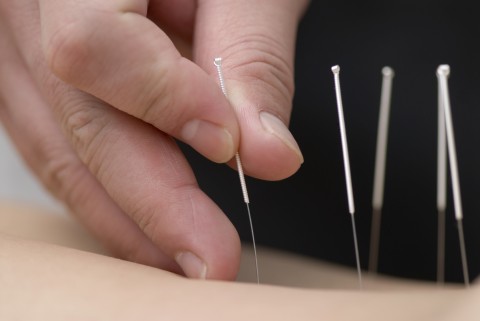 Traditional Chinese medicine refers to various medical practices passed down from Ancient China, many of which are still popular today. Some examples include acupuncture, some types of massage, and dietary therapy.
C- Protest
Hong Kong's protest culture is very much alive, and there are protests in Hong Kong almost every other week. Most of them are led by the Civil Human Rights Front, a Chinese organization which focuses on political issues in Hong Kong. 
6. Why is CantoneseClass101 the Best Place to Learn Cantonese?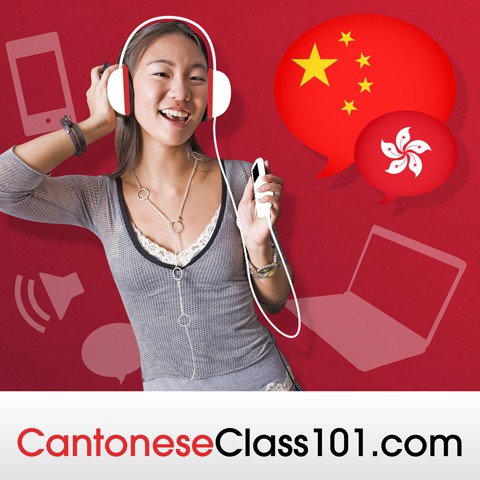 One important element of the Cantonese culture is, of course, the Cantonese language! With CantoneseClass101.com, you can have your daily dose of Cantonese whenever and wherever you want, through mobile apps, desktop software, and our website. We offer entertaining, engaging, and effective lessons on various aspects of the Cantonese language and culture.
Until now, we've delivered more than 750,000,000 lessons to thousands of happy students from all around the globe. You can learn Cantonese with over 1060 audio and video lessons delivered by our knowledgeable and energetic hosts, detailed PDF lesson notes, an abundance of vocabulary learning tools, spaced repetition flashcards, and a lively community to discuss the lessons with fellow learners. What are you waiting for? Download our lessons, enjoy our audio and video files, and start learning now!
And keep in mind that if you prefer a one-on-one learning approach and want to further accelerate your Cantonese learning, you can take advantage of our MyTeacher program! 
Know that your hard work will pay off, and before you know it, you'll be speaking Cantonese like a native! 
Before you go, let us know in the comments how Cantonese culture compares to that in your country. We look forward to hearing your thoughts.