The Chung Yeung Festival in Hong Kong stretches down into history as far as the Han Dynasty, and is an integral part of Hong Kong's culture and identity. This holiday comprises largely of two concepts: warding off ill luck and respecting one's ancestors.
In this article, you'll learn about the various Chung Yeung Festival traditions and the meaning behind them—including why HongKongers drink chrysanthemum wine and climb mountains on this day! You'll soon see how essential knowing about the Chung Yeung Festival is to really understanding Cantonese culture today.
And at CantoneseClass101.com, we hope to make every aspect of your language-learning journey both fun and informative!
1. What is Chung Yeung Festival?
The Chung Yeung Festival, or the Double Ninth Festival, is a holiday with deep historic roots, having begun as early as the Han Dynasty period. This is a public holiday, and known to be a busy time for many shops and tourist locations in Hong Kong.
The Chung Yeung Festival in Hong Kong has traditionally been considered a day of bad luck and potential danger. This is rooted in the Chung Yeung Festival story, in which a man is warned of danger to his village and escapes to the mountains; because he survived his village's disaster, the Chung Yeung Festival is also considered a day of warding off or escaping ill luck.
Further, many people take this day to pay respect to their ancestors.
2. When is the Chung Yeung Festival?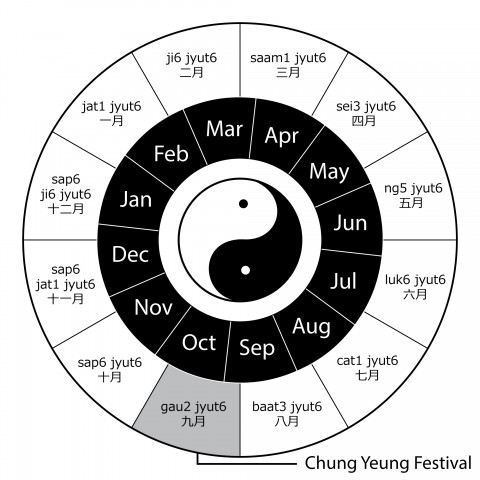 The Cantonese Chung Yeung Festival is celebrated each year on the ninth day of the ninth lunar month (hence its common name of Double Ninth Festival).
For your convenience, here's a list of this holiday's date on the Gregorian calendar for the next ten years.
2019: October 7
2020: October 25
2021: October 14
2022: October 4
2023: October 23
2024: October 11
2025: October 29
2026: October 18
2027: October 8
2028: October 26
3. Chung Yeung Festival Traditions in Hong Kong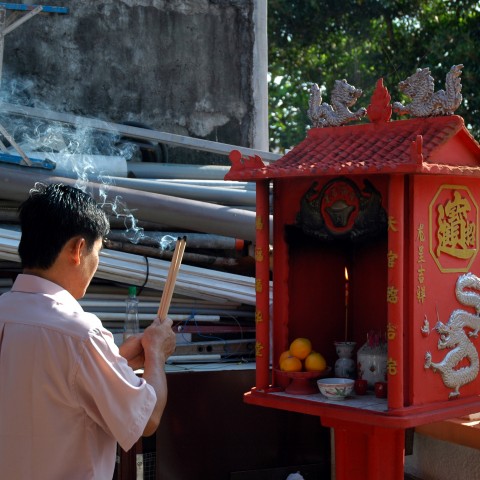 Most Chung Yeung Festival activities are performed today in fun celebration, though traditionally they were done in order to ward off bad luck or circumstances.
Just as the man in the Chung Yeung Festival story escaped death by going to the mountains, HongKongers often climb mountains or hills themselves on this day. Others may simply go on a hike with family or loved ones.
Another common feature of the Chung Yeung Festival holiday is flying kites. The symbolism behind this is similar to that of climbing mountains. Essentially, HongKongers believe that flying the kite removes bad luck from them, up into the sky where it can't get to them during the year.
Further, on a more solemn note, many HongKongers visit ancestral graves during the Chung Yeung Festival as a show of respect and honor. This is usually an occasion for the whole family, who offers their ancestors food, clean the sites, and burn incense.
4. Chung Yeung Festival Foods
During the Chung Yeung Festival, Hong Kong also celebrates through consuming the Chung Yeung rice cake and chrysanthemum wine. HongKongers believe that the wine (which they often make themselves at home!) cleanses the person drinking it, thus helping to remove ill luck. And as for the cake, it represents being "up" or "on top," and when eaten, is thought to improve the chances of the consumer moving to a higher status in life.
5. Essential Chung Yeung Festival Vocabulary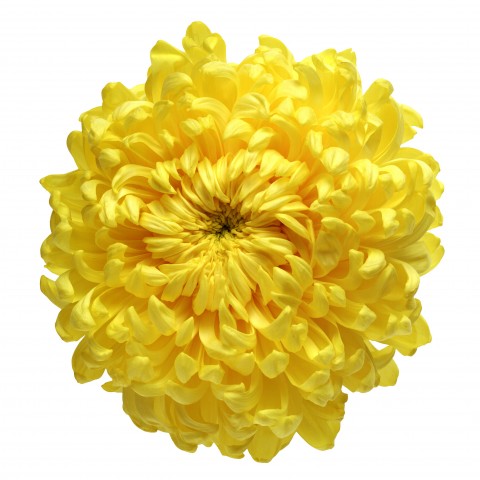 Here's the essential vocabulary to know for the Chung Yeung Festival in Hong Kong!
野餐 (je5 caan1) — picnic
重陽 (cung4 joeng4) — the ninth day of the ninth lunar month
祭祖 (zai3 zou2) — pay respect at ancestors' grave
耐 (noi6) — long time
風箏 (fung1 zang1) — kite
香 (hoeng1) — incense
登高 (dang1 gou1) — climb a mountain
重陽糕 (cung4 joeng4 gou1) — Chung Yeung rice cake
菊花酒 (guk1 faa1 zau2) — chrysanthemum wine
菊花 (guk1 faa1) — chrysanthemum
重陽節 (cung4 joeng4 zit3) — Chung Yeung Festival
To hear each of these vocabulary words pronounced, and alongside relevant images, check out our Cantonese Chung Yeung Festival vocabulary list!
How CantoneseClass101 Can Help You Master Cantonese
What are your thoughts on the Chung Yeung Festival in Hong Kong? Is there a similar holiday in your country? Let us know in the comments; we always look forward to hearing from you.
To continue learning about Cantonese culture and the language, explore CantoneseClass101.com. We provide an array of fun and effective learning tools for every learner, at every level:
Insightful blog posts on a range of cultural and language-related topics
Free vocabulary lists covering a variety of topics and themes
Podcasts and videos to improve your listening and pronunciation skills
Mobile apps to learn Cantonese anywhere, on your own time
Much, much more!
If you're interested in a more personalized, one-on-one learning approach, be sure to upgrade to Premium Plus. Doing so will give you access to your own Cantonese teacher who will help you develop a plan tailored to your needs and goals. Yes, really!
Cantonese is one of the most difficult languages for non-native speakers to learn, which makes your effort and determination that much more meaningful! Your hard work will pay off in the long run, and know that CantoneseClass101 will be here to help in every step of your journey.