In Hong Kong, people celebrate the beginning of the new lunar year, according to the Chinese lunar calendar. The Hong Kong New Year celebrations can take many forms—from lion dances, to fireworks, and even the Hong Kong New Year countdown. Many of these celebrations for the Chinese New Year in Hong Kong have their roots in tradition, and thus learning about this holiday and how it's celebrated will help you know more about the Hong Kong culture as a whole.
At CantoneseClass101.com, we seek to provide you with all the info you need to better understand Hong Kong, its people, and its language. By learning about these things, you're both enabling yourself to master the Cantonese language and nuances, and showing respect for the country you plan to visit.
So, what exactly is the Hong Kong New Year? How is the Hong Kong New Year's Eve celebrated?
1. What is the Chinese Lunar New Year?
The Chinese Lunar New Year is a celebration of the beginning of the new lunar year. It lasts a few days and is associated with many fascinating traditions. Learn more about the Hong Kong New Year below.
2. When is it?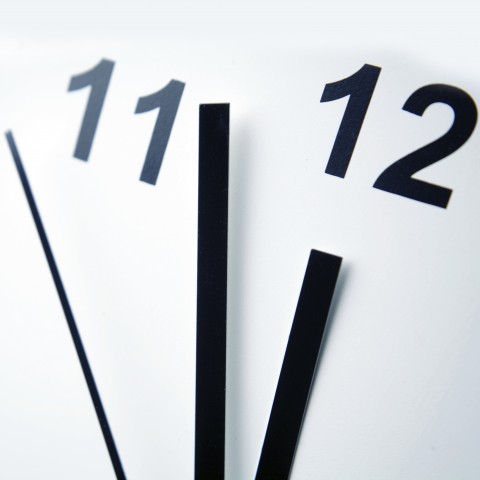 This holiday falls on a different day each year on the Gregorian calendar, based on the lunar year calendar. For your convenience, here's a list of this holiday's dates for the next ten years.
2019: February 5
2020: January 25
2021: February 12
2022: February 1
2023: January 22
2024: February 10
2025: January 29
2026: February 17
2027: February 6
2028: January 26
3. How is it Celebrated?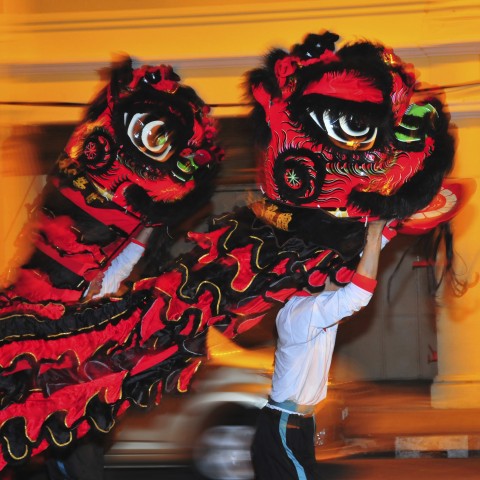 There are a lot of traditional customs that are carried out before and after the Lunar New Year.
Before the Lunar New Year, everyone is busy with all kinds of chores, like buying New Year's foods, preparing red packets, getting haircuts, and purchasing new clothes. During the lunar calendar's twelfth month, on the eighth day, everyone spring cleans their houses, which in Cantonese is referred to as 大掃除.
On New Year's Eve, family members gather and have a festive dinner together, called 團年飯.
On New Year's Day, people visit their parents and wish for good luck at shrines by burning incense.
On day two of the Hong Kong New Year, the visits continue, and everyone watches the Hong Kong New Year's Eve fireworks in the evening.
When visiting relatives and friends during Lunar New Year, everyone offers auspicious greetings. You might have heard of the most famous New Year's greeting, 恭喜發財, which means 'Happy New Year and wishing you prosperity'.
The host decorates the home with a spring couplet and flowers, and prepares red packets, or 利是, a Chinese candy box, or 全盒, and rice cakes for their guests.
Eating rice cakes during Lunar New Year means wishing for improvement in all aspects of life. This is because in Cantonese and Chinese, the word "rice cake" or 年糕 sounds similar to the other word 年高, meaning "higher level in the year".
The most interesting aspect of the Lunar New Year is the red packets, which is 利是 in Cantonese. These are small red or golden envelopes filled with money. Every married person prepares numerous red packets to give to their unmarried relatives and friends, as well as to the people who help them frequently in daily life, such as doormen and cleaners. Giving people red packets is seen as a way to share blessings and good luck with others.
Most companies also give employees red packets on the first day of work after the holiday as a blessing for a year of good fortune.
Though the Lunar New Year involves a lot of visits, there is also a day when you aren't supposed to visit others. This would be the third day of the New Year, and it is because this day is considered unlucky, so you're supposed to refrain from spreading the bad luck by visiting others' homes. If nothing else, it's a good excuse to take a break from the many visits you make on the first and second day of the New Year!
4. Additional Information
You should wear red during the Lunar New Year, because in Chinese culture, red, or 紅色 in Cantonese, represents "the joy" and "good luck." But keep in mind that the colors black and white represent death, so be sure not to wear all black or white during this time!
5. Must-know Vocab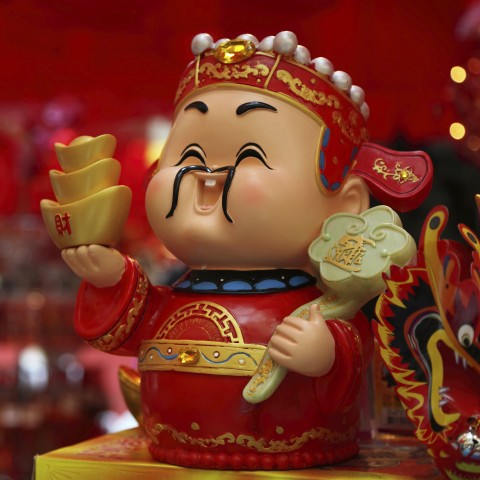 Here's some vocab for you to review so that you can celebrate this holiday without a hitch.
舞獅 (mou5 si1) — lion dance
蘿蔔糕 (lo4 baak6 gou1) — turnip cake
年糕 (nin4 gou1) — rice cake
團年飯 (tyun4 nin4 faan6) — reunion dinner
利是 (lei6 si6) — the red envelope
拜年 (baai3 nin4) — to visit someone during the Chinese New Year
年宵市場 (nin4 siu1 si5 coeng4) — Lunar New Year Fair
財神 (coi4 san4) — God of Wealth
花市 (faa1 si5) — flowermarket
煙花 (jin1 faa1) — firework
對聯 (deoi3 lyun2) — couplet
倒數 (dou3 sou2) — countdown
慶祝 (hing3 zuk1) — celebration
農曆新年 (nung4 lik6 san1 nin4) — Lunar New Year
To hear each word pronounced, check out our Cantonese Lunar New Year vocabulary list. Each word is accompanied by an audio file with its pronunciation.
Conclusion
Now you know how the Chinese New Year is celebrated in Hong Kong! What do you think about the Hong Kong New Year events? Let us know in the comments!
To gain even more knowledge about Hong Kong's culture, visit us at CantoneseClass101.com. We offer informative blog posts, vocabulary lists on a range of topics, and even host an online community forum where you can discuss lessons with fellow Cantonese learners. And if you prefer a one-on-one learning experience, you can download our MyTeacher app which will provide you with your very own Cantonese teacher.
We wish you well in your Cantonese learning journey and hope that you're ready to celebrate the in Hong Kong on New Year's Eve. Have fun!