Hong Kong is a colorful city with lots to offer. With a breathtaking skyline, numerous shopping arcades and markets, a great deal of bustling bars, and the highest concentration of restaurants offering both international and local cuisines, this tiny city has it all.
Can't wait to visit Hong Kong and see one of the world's greatest cities? Then dive into this Hong Kong travel guide from CantoneseClass101.com for practical travel tips, a list of places you just have to see, and some survival phrases in Cantonese to help you make the most of your trip!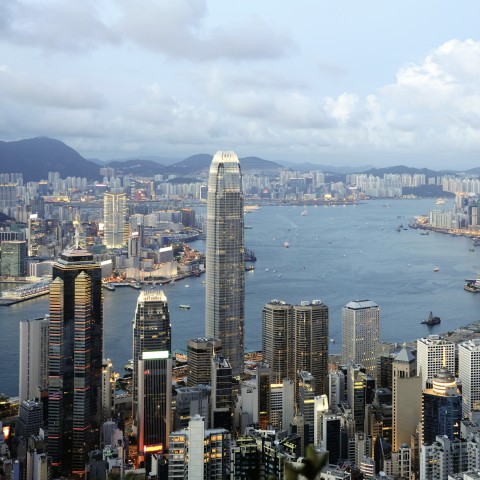 Table of Contents
1. Before You Go
Are you visiting Hong Kong for the first time? Then you'll greatly benefit from becoming familiar with this magical city and learning how to best prepare for your trip. To give you a head start, here are some quick facts and travel tips for you! 
Quick Facts
Let's start with a few basic facts you should know…
Currency: HKD (the thirteenth most traded currency in the world) 
Official Languages: Cantonese and English
Ethnicities: Han Chinese (92%), Ethnic Minorities (8%, mostly Filipino or Indonesian)
Climate: Subtropical climate zone
Hong Kong is located at the eastern Pearl River Delta of the South China Sea in Southeast Asia. With a land mass of 1,104 km2 and a population of 7 million people, Hong Kong is the world's most densely populated city. Hong Kong is also highly developed and ranks fourth on the UN Human Development Index.
This city is known for its strong role in the trade, business, and tourism industries, and it ranks third as a global financial center (after New York and London). It's the richest city in the world.
Hong Kong can be broken down into four main parts: 
Hong Kong Island: This island is labeled "the heart of Hong Kong," and this is where you'll find the majority of its businesses. You can also find lots and lots of skyscrapers, luxury hotels, and quite a few tourist attractions (including the Victoria Peak).
Kowloon: This is where you can find most of the museums and markets.
The New Territories: This area is known for its wetland parks and temples.
Outlying Islands: Hong Kong also has a couple hundred outlying islands. One such island is Lantau Island, which is home to Ngong Ping (where you can find the Giant Buddha and Po Lin Monastery) and Hong Kong Disneyland.
Background
In 1842, the British made Hong Kong a crown colony; the city was under British rule and influence for over 150 years. Hong Kong was released back to China in 1997, under the "one country, two systems" structure. Today, Hong Kong is a Special Administrative Region of China.
Considering its history, Hong Kong is very different from China socially, culturally, politically, and economically:
Socially, Hong Kong enjoys greater freedom of speech. The usage of social media such as Facebook and Twitter are allowed.
Culturally, the dominating language in Hong Kong is Cantonese (with Traditional Chinese), as opposed to Mandarin (with Simplified Chinese) in China. Hong Kong also has its own education and legal systems adopting the common law.
Politically, Hong Kong has its own government and parliament. It also has its own immigration system, so even people from mainland China have to go through immigration checks upon arriving in Hong Kong.
Economically, Hong Kong embraces economic freedom and allows the free flow of capital.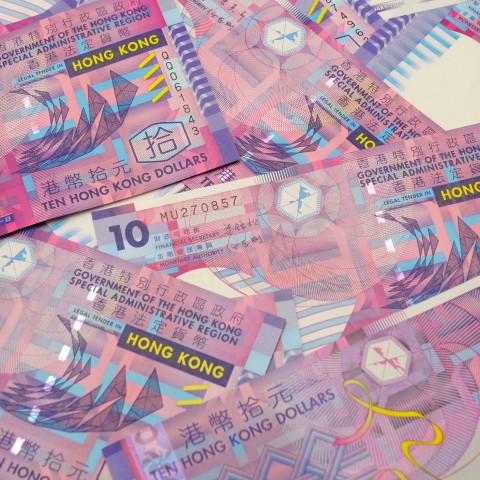 Travel Tips
Planning a trip to Hong Kong can be a stressful task, especially if you've never been before. Here are a few travel tips to help you plan and make your visit a lot more enjoyable. 
Best Time to Visit 
Hong Kong is situated in the subtropical climate zone and has four seasons: a very humid spring, a rainy summer, an amiable autumn, and a cool winter. Hong Kong is subjected to tropical cyclones from May to September. The average annual temperature is 23°C (73.4°F).
Based on the weather, many would agree that the best time to visit Hong Kong is during the months of October and November, when the temperature is pleasant with ample sunshine. 
Transportation
The transportation system of Hong Kong is highly developed and has great coverage. Most signs are in both Traditional Chinese and English, and you can conveniently access most places via:
Mass Transit Railway (or MTR) – This is Hong Kong's railway system that links Hong Kong Island, Kowloon, and New Territories. Trains come in every minute during rush hour.
Buses and minibuses
Tramways (only on Hong Kong Island)
Ferries (between Kowloon and Hong Kong Island, and to the Outlying Islands) 
Taxis
If you plan to stay overnight in Hong Kong, you can buy an Octopus card. It can be used to pay for almost all public transport (plus many convenience stores and supermarkets).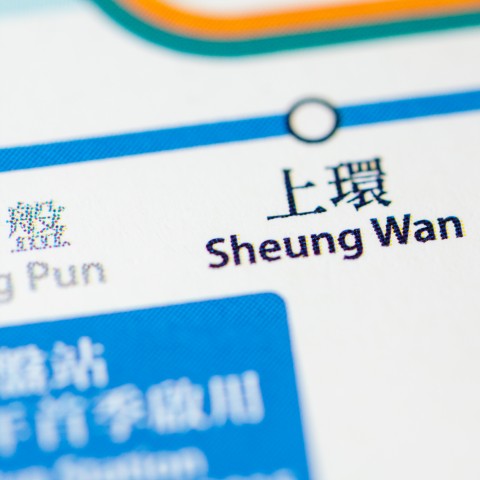 Cost
How expensive is it to visit Hong Kong? 
You should plan to spend around HKD1,085 (USD 140) per day. This is just an average, and your own expenses will vary based on your dining, transportation, and lodging preferences. On average, people spend…
…HKD205 (USD 26) on meals per day.
…HKD55 (USD 7.04) on local transportation per day.
…HKD959 (USD 124) on hotels per night (for a couple). 
Other
Hong Kong is quite safe to travel to.
Many shops in Hong Kong close late, and some are even open twenty-four hours (fast food shops, convenience stores,certain supermarkets, etc.). 
There are many bars and clubs, so you can look forward to Hong Kong's vibrant nightlife. 
Hong Kong is a Cantonese-speaking society, but most people do speak basic English because English is compulsory in school. Also, due to historical reasons, English is one of the official languages in Hong Kong. 
2. Must-See Places for a 1-3 Day Trip
If you're only visiting Hong Kong for a day or two, you may want to prioritize the most popular attractions. Here are our recommendations for a shorter trip. 
1 – Victoria Peak (太平山)
Located on Hong Kong Island, Victoria Peak is not only the island's highest point but also one of the city's top attractions. From the top, you gain a whimsical view of the cityscape and Victoria Harbour—if you can, visit in the evening for an even more spectacular sight!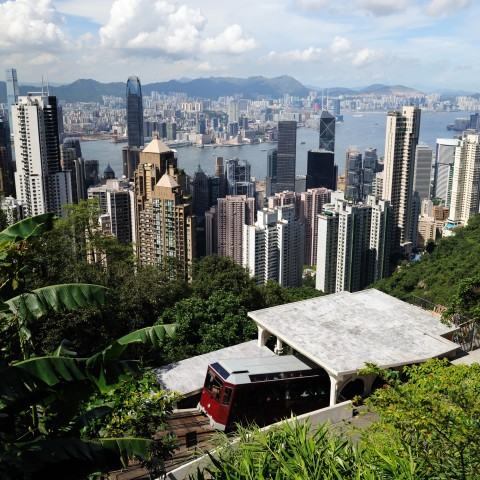 How to get there: Take MTR to Central Station and exit at Exit J2. Then, cross the Chater Garden and walk along Garden Road. You'll see the Peak Tram Terminus on your left. Take the tram to get to the peak.
2 – Mong Kok (旺角)
This is one of the more local parts of the city, famous for shopping and food. The streets of Mong Kok are always crammed with people, especially at night. The area's unique dynamic blends old shops with new ones, and fashionable restaurants with street stalls. You can find everything from clothes and cosmetics to electronics, sports equipment, and more.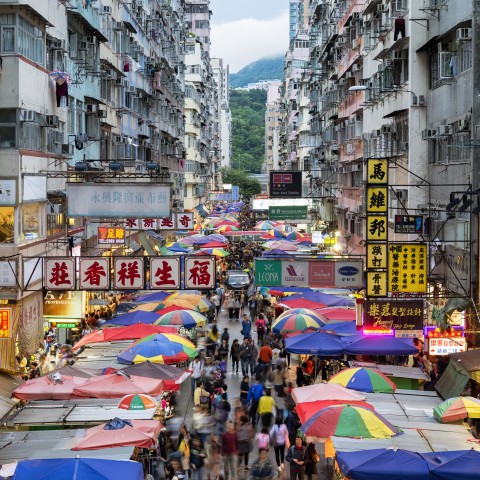 How to get there: Take MTR to Mong Kok Station and exit at Exit B2 or B3.
3 – Star Ferry (天星小輪)
If you want a great view of Victoria Harbour, take the Star Ferry from Central to Tsim Sha Tsui (or vice-versa). It costs only HKD3.7 (~USD 0.5) and takes less than ten minutes. The ferry is also a great place to take a short rest from the bustling metropolitan area of Hong Kong.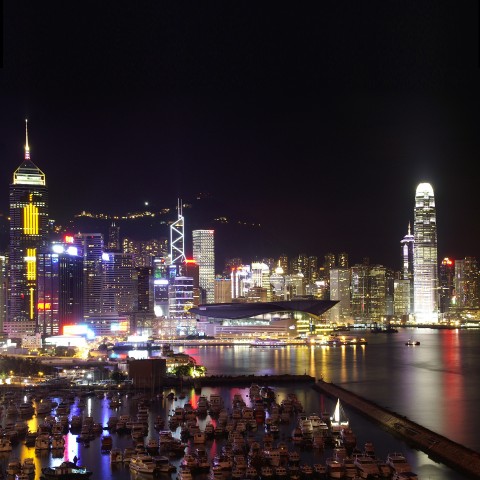 How to get there: Take MTR to Central Station/Hong Kong Station and walk to Central Pier 7. Alternatively, you can take MTR to Tsim Sha Tsui Station/East Tsim Sha Tsui Station and walk to the Tsim Sha Tsui Ferry Pier on Salisbury Road.
4 – Ngong Ping / The Giant Buddha (昂坪 / 天壇大佛)
Located on the more relaxing Lantau Island, the Giant Buddha is one of the world's largest bronze statues of Buddha, at 34 meters tall. Visitors who want to reach the Buddha must climb up a couple hundred steps or take a drive up the road that leads to it. After such a climb, visitors can walk around and rest at Ngong Ping Village and Ngong Ping Tea House.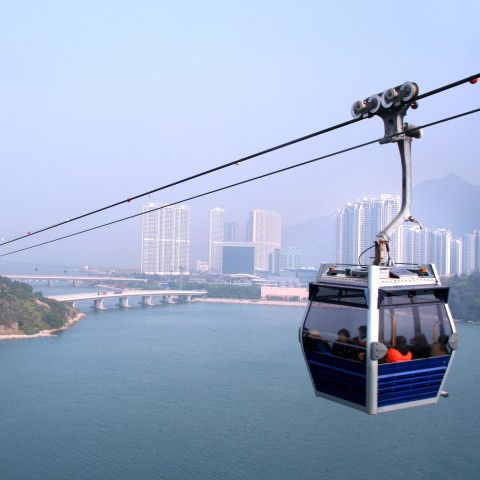 How to get there: Take MTR to Tung Chung Station and then take bus no. 23. Alternatively, you can take the cable car Ngong Ping 360 to better enjoy the scenic view of Lantau Island. 
3. Highly Recommended Places for a 4-7 Day Trip (or Longer)
Will you be staying in Hong Kong a little longer? Great! This will give you ample time to see even more of this beautiful city. Here are the places we recommend you visit during a longer stay. 
5 – Ocean Park (海洋公園)
Ocean Park is a marine-life theme park that offers rides, shows, tours, and family-friendly attractions and activities. One of its main attractions is a roller coaster ride that "dives into the sea"! The theme park is also located in a more scenic part of Hong Kong, and you can enjoy a great seaview in the cable car.
How to get there: Take MTR to Ocean Park Station.
6 – Stanley (赤柱)
Stanley is a beautiful little fishing town by the bay. It's not very big, but it has tons of small shops and a lovely beach. You can suntan on the beach, take a walk through the trees' shade, and enjoy a great view of the romantic mansions. To unwind, you can also grab a drink at a coffee shop, check out the food markets, or grab a souvenir for your loved ones.
How to get there: Take MTR to Central Station and exit at Exit D, then take bus no. 6, 6A, 6X, 66, or 260 at Central (Exchange Square) Bus Terminus.
7 – Avenue of Stars & Symphony of Lights (星光大道 / 幻彩詠香江)
The Avenue of Stars showcases Hong Kong's film industry—you can find the names, signatures, and handprints of the city's greatest stars on the promenade. There's even a bronze statue of the legendary Bruce Lee!
Another reason to visit the Avenue of Stars is the Symphony of Lights. This is a light show at Victoria Harbour which incorporates a dazzling array of colorful lights accompanied by music, featuring 44 of Hong Kong's skyscrapers—both in Kowloon and on the Hong Kong Island side of Victoria Harbour. 
How to get there: Take MTR to East Tsim Sha Tsui Station and exit at Exit J. 
8 – Lan Kwai Fong / Central (蘭桂坊 / 中環)
Central is the core of Hong Kong's finances and businesses (and where you can find the most skyscrapers per capita). Lan Kwai Fong is located in Central and it's the place to go for a taste of Hong Kong's nightlife. All the bars on the street are fairly small, but they have great music, colorful lights, and a great atmosphere. Many of the people who work in Central go there to enjoy some drinks and socialize with friends.
How to get there: Take MTR to Central Station and exit at Exit D2, then walk along D'Aguilar Street to Lan Kwai Fong.
4. Personal Picks
Although Hong Kong is a bustling city full of high rises, almost 70% of Hong Kong is covered by natural or forested areas. Below are my personal picks for those who enjoy nature and want to explore the less "city" side of Hong Kong!
9 – Dragon's Back (龍脊)
Dragon's Back is the last leg of the Hong Kong Trail. The path on Dragon's Back is widely deemed as one of the best urban hikes in Hong Kong. It has a sightseeing platform that provides truly spectacular views of Hong Kong Island and its shoreline. 
How to get there: Take MTR to Shau Kei Wan Station and exit at Exit A3, then take bus no. 9 at the Shau Kei Wan Bus Terminus.
10 – Tai O (大澳)
With roots going back to the Ming Dynasty (1368 to 1644 A.D.), Tai O Fishing Village is full of history and heritage. Tai O is home to the Tanka, a stilt-house community. You can find boats navigating the channel between houses, cafes offering a relaxing afternoon, and restaurants offering fresh seafood. 
How to get there: Take MTR to Tung Chung Station and then take bus no. 11.
5. Cantonese Survival Phrases
Here are some of the most useful words and phrases for your travels in Hong Kong! 
1. Hello.
Chinese Character: 你好
Romanization: nei5 hou2
2. Thank you.
Chinese Character: 唔該 (when someone offers to help you)
Romanization: m4 goi1
OR
Chinese Character: 多謝 (when someone presents a gift)
Romanization: do1 ze6
3. Bye.
Chinese Character: 再見
Romanization: zoi3 gin3
4. Sorry.
Chinese Character: 對唔住 (to express apology and remorse)
Romanization: deoi3 m4 zyu6
OR
Chinese Character: 唔好意思 (to apologize for minor things or to grab someone's attention)
Romanization: m4 ho2 ji3 si3
5. Good.
Chinese Character: 好
Romanization: hou2
6. I don't understand.
Chinese Character: 我唔明
Romanization: ngo5 m4 ming4
7. Where is the washroom?
Chinese Character: 廁所喺邊呀?
Romanization: ci3 so2 hai2 bin1 aa3
8. How much is this?
Chinese Character: 幾多錢呀?
Romanization: gei2 do1 cin2 aa3
9. I want this.
Chinese Character: 我想要呢個
Romanization: ngo5 soeng2 jiu3 ni1 go3 
10. Help!
Chinese Character: 救命!
Romanization: gau3 ming6
Additional Notes:
You can call either 112 or 999 when you encounter an emergency. These are the most common emergency telephone numbers that can be dialed, free of charge, from most mobile telephones—even if they're locked.
How CantoneseClass101.com Can Help You Learn More Cantonese
Would you like to learn a bit more Cantonese before traveling to Hong Kong? With CantoneseClass101.com, you can have your daily dose of Cantonese whenever and wherever you want, through mobile apps, desktop software, and our website. We offer entertaining, engaging, and effective lessons on various aspects of the Cantonese language and culture.
Until now, we've delivered more than 750,000,000 lessons to thousands of happy students from all around the globe. You can learn Cantonese with over 1060 audio and video lessons delivered by our knowledgeable and energetic hosts, detailed PDF lesson notes, an abundance of vocabulary learning tools, spaced repetition flashcards, and a lively community to discuss the lessons with fellow learners. What are you waiting for? Download our lessons, enjoy our audio and video files, and start learning now!
And keep in mind that if you prefer a one-on-one learning approach and want to further accelerate your Cantonese learning, you can take advantage of our MyTeacher program! 
Know that your hard work will pay off, and before you know it, you'll be speaking Cantonese like a native! 
Before you go, let us know in the comments which Hong Kong locations you want to visit the most, and why! We look forward to hearing from you.