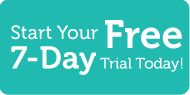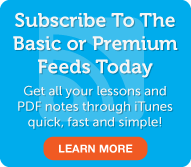 Cantonese Word of the Day
5 Most Recent Forum Posts
Social Networking
Learn Cantonese with CantoneseClass101.com! Sometimes you feel out of place in the school you are attending in Hong Kong. It is always a competition and there is one student that always seems to make everyone else feel inferior, including you. Why can't everyone just try their best and leave it at that?
In this Cantonese Intermediate lesson you will learn about a sentence pattern that will allow you to ask why someone feels the way they do. You will also learn a little bit about the competitive nature of Hong Kong students and why this is. Why are you nervous? This lesson will be a breeze! Visit us at CantoneseClass101.com, where you will find many more fantastic Cantonese lessons and learning resources! Leave us a message while you are there!
Premium Members

Review
|
Play
|
Popup
Dialog
|
Play
|
Popup
Premium Learning Center
Premium Lesson Checklist
Basic Members

Audio
|
Play
|
Popup
Lesson Notes
Honzi Close Up
Basic Lesson Checklist
This entry was posted on Tuesday, September 11th, 2012 at 6:30 pm and is filed under Intermediate Season 1 . You can follow any responses to this entry through the RSS 2.0 feed. You can leave a response, or trackback from your own site.
5 Responses to "Intermediate #11 - Dealing with a Frustrating Chinese Classmate"