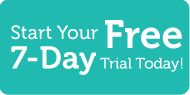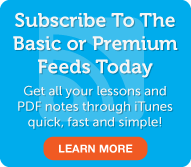 Cantonese Word of the Day
5 Most Recent Forum Posts
Social Networking
Learn Cantonese with CantoneseClass101.com. You've been to Macau and you've traveled to Hong Kong. But have you visited Zhuhai? Our Cantonese blog today takes a look at a small Cantonese-speaking city that a lot of travelers overlook: the beautiful city of Zhuhai. Just across the river from Macau, the city of Zhuhai is beautiful and green. And best of all, everyone speaks Cantonese! So read our Cantonese blog for today and learn a bit more about this great city. And the the next time you're passing through Hong Kong and Macau, maybe you can make plans to stop by and see it for yourself!
Learning Cantonese with CantoneseClass101.com is the most fun and effective way to learn Cantonese. In this Cantonese Advanced Audio Blog, our hostess talks a bit about what it was like growing up down south, and trips she used to take with her family into Macau. If you've never traveled to this exciting and dynamic city, you owe it to yourself to read this and learn more. Not only will it help your Cantonese improve, but it may even convince you to drop by Zhuhai the next time you're passing through Southern China. So listen to this Zhuhai adventure and then come back to CantoneseClass101.com for more fantastic lessons. And leave us a message while you're there.
Premium Members

Review
|
Play
|
Popup
Dialog
|
Play
|
Popup
Premium Learning Center
Premium Lesson Checklist
Basic Members

Audio
|
Play
|
Popup
Lesson Notes
Basic Lesson Checklist
This entry was posted on Wednesday, September 1st, 2010 at 6:30 pm and is filed under Advanced Audio Blog 1 . You can follow any responses to this entry through the RSS 2.0 feed. You can leave a response, or trackback from your own site.
3 Responses to "Advanced Audio Blog #9 - Zhuhai"